The Ohio Poultry Association (OPA) represents more than 1,000 egg, chicken and turkey farmers across the state. Ohio's egg and poultry farmers are committed to providing safe, high-quality, and affordable food products for families across the state and nation, and are integral members of their local communities. In addition, these farmers are dedicated to providing excellent care to their flocks and being responsible stewards of the land, air and water surrounding their farms.
Food and agriculture, Ohio's No. 1 industry, employs 1 in 8 Ohioans and adds $124 billion to the state's economy. Ohio's egg, chicken and turkey farming companies contribute more than $4.9 billion to that number and provide valuable jobs and economic benefits to the state's rural communities.
Each year, Ohio's egg, chicken and turkey farms contribute: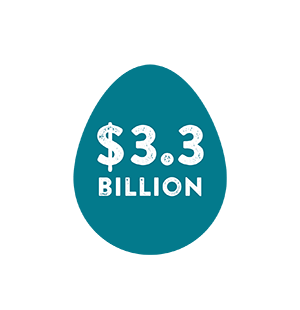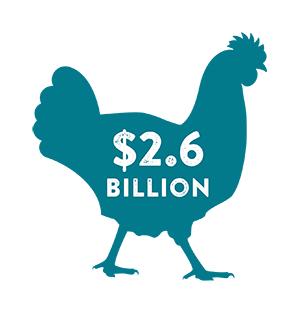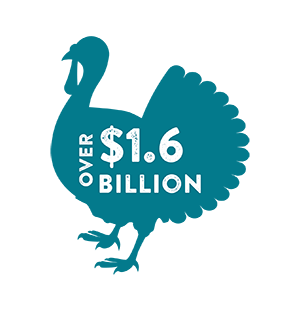 in output to the state's economy.
EGG, CHICKEN AND TURKEY NUTRITION & SAFETY
---
Eggs, chicken and turkey each offer their own unique nutritional benefits, but they all are high-protein, vitamin-rich and affordable. The first step to making smart, healthy eating decisions is becoming educated on the nutritional benefits of the foods incorporated in your diet.
Ohio's egg, chicken and turkey farmers take extensive measures on their farms to ensure the food products they produce are safe and of the highest quality for families, but food safety is a shared responsibility.

Click here to learn how to safely handle, cook and store eggs, chicken and turkey products at home.
For delicious recipes featuring eggs, chicken and turkey, check out the following websites:

Quick Links
---