OPA is committed to telling the stories of Ohio's egg, chicken
and turkey farmers, and sharing messages about

Videos
Meet Ohio's egg and poultry farmers, take a tour through their farms, and learn about their commitments to producing fresh eggs, providing excellent care for their flocks, protecting the environment and being active members in their local communities.
---
Meet Ohio egg, chicken and turkey farmers
Showing Market Poultry
Preparing Poultry for Show Day
Washing and Transporting Market Poultry
Learning Basic Poultry Handling Techniques
Assessing a Market Bird's Muscle Conformation
Food Safety
USDA Quality Assurance and On-site Inspections
Breaker Facilities and Liquid Egg
Meeting Consumer Expectations
Providing a Safe and Secure Food Supply
Animal Care
Biosecurity & Disease Prevention
Environmental Stewardship
Community Involvement & Partnerships
Collaborating to Help Hungry Ohioans
Cooperation Between Ohio's Egg and Soybean Farmers
Annual Report
---
Each year, OPA produces a robust report to capture key accomplishments within the last year on behalf of its farmer-members and Ohio's egg, chicken and turkey farming communities. These reports include overviews of legislative initiatives, poultry programs, issues management, producer and association programs, integrated and digital campaigns, blogger engagement and media relations.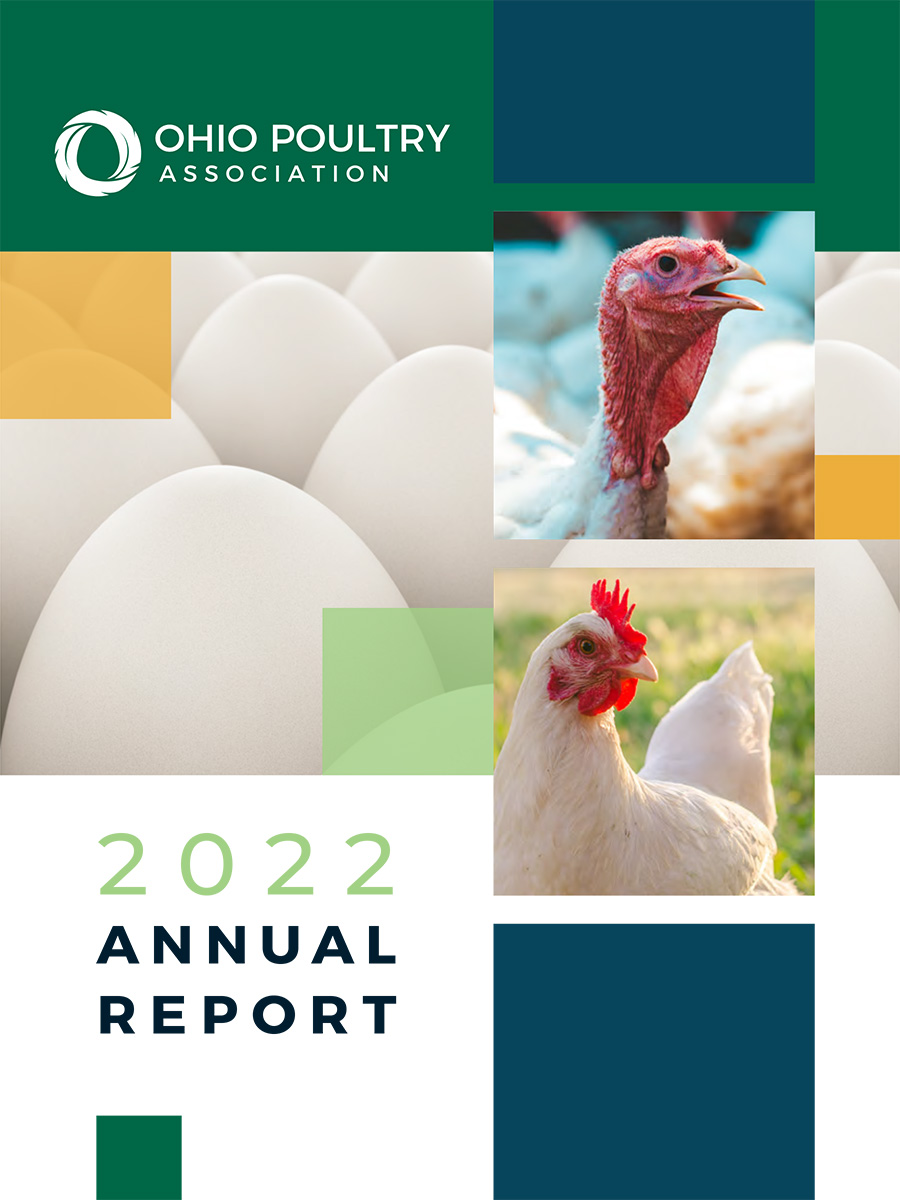 Quick Links
---